Grays Plumbing Services was established in 1990, and today, is one of the most respected plumbing, gas fitters, drainage and Sydney Water Contractor.
Servicing the city and suburbs of Sydney and also country areas of NSW.
Grays Plumbing service  has built and maintained a loyal customer base, which includes domestic, commercial and Government projects. We offer excellent customer service and only employee highly qualified, waged, trades persons – certified plumbers, gas fitters and Sydney Water certified plumbers, allowing us to maintain both integrity and accountability of our work.
We guarantee quality workmanship and are totally committed to customer satisfaction, with a fully implemented Quality Assured integrated Management System inclusive of Environmental, Occupational Health and Safety and Quality Management.
We offer a full range of plumbing services, gas fitting services and Water/Sewer main extensions throughout Sydney, including emergency services, repair services, and maintenance services.
5 key points to consider about Grays Plumbing services :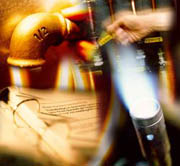 We are experts in all types of plumbing, drainage and fire services

We are on time & reliable

We are fussy

We do all of the work ourselves

We care about you and your investment
Call now: 4577 8008 or 0416 182 566